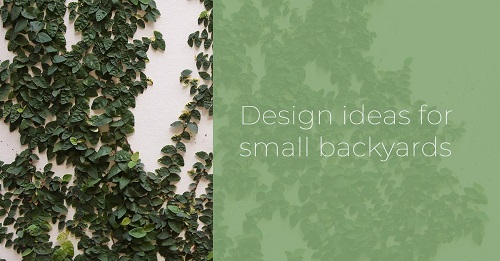 Sometimes, less is more - this is certainly the case with small backyard designs. Designing a small backyard space for maximum functionality and aesthetic appeal might seem tricky, but there are some simple ways to accomplish your goals.
Here are some small backyard ideas to help you get started on your own design:
Create a seating area with a fire pit
Choosing the right type of fire pit will let you enjoy the allure of a cozy fire, no matter the square footage. Portable outdoor stoves can be a great substitute in a pinch, while bowl or cylinder-shaped miniature fire pits are economical to allow for maximum seating potential.
For seating, opt for folding chairs to adjust for groups of different sizes. You can stow away the extras when not in use, leaving more room for other activities.
Plant a living wall
With the amount of new tools and planter solutions available for outdoor use, vertical gardening has never been easier. Create your own vertical garden for your small yard by hanging rows of planters on a wall or fence. Whether you choose a flower garden or an herb garden, you can enjoy the fresh greenery while still saving space.
Emphasize the essentials
One key to designing for small outdoor spaces is to focus on the basics first. If you prioritize major pieces like furniture and storage options before getting into the decorative details, you'll make smarter use of available floor space. Include comfort in your planning, as well: have an option for shade and shelter from the elements to get maximum use of your space.
Take an indoor-outdoor approach to decorating
Bring the indoors outside by adding classic interior pieces to your patio furniture. Area rugs, throw pillows and blankets are perfect for a cozy backyard seating area, and further blur the line between indoor and outdoor space. For easy care and maintenance, choose weatherproof materials.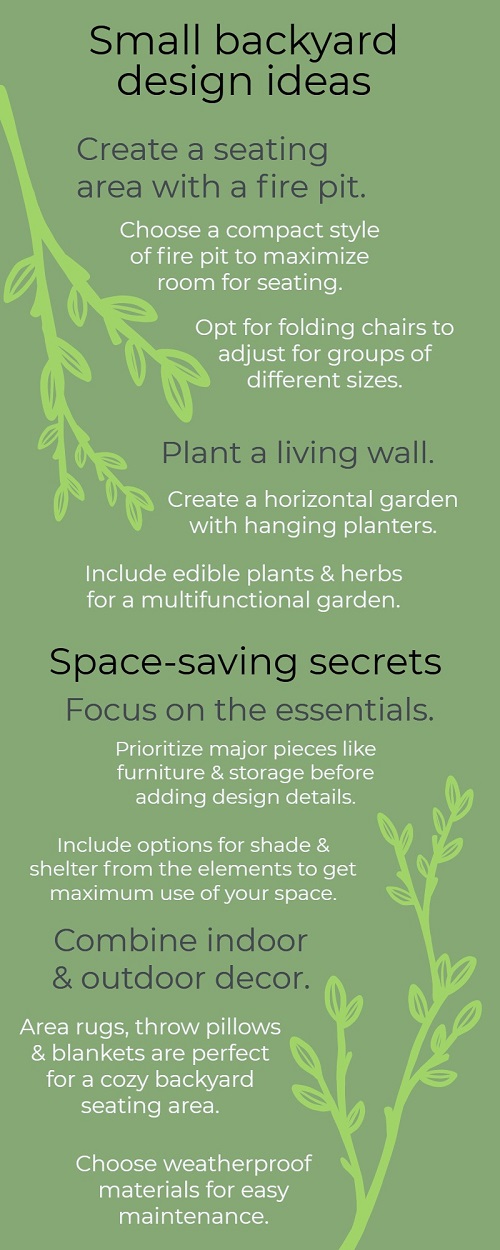 Designing a small space can be simple and fun. Keep these small backyard ideas in mind when planning your next outdoor decorating project and get the most out of your small backyard.